Free Delivery in Toronto!
Our Team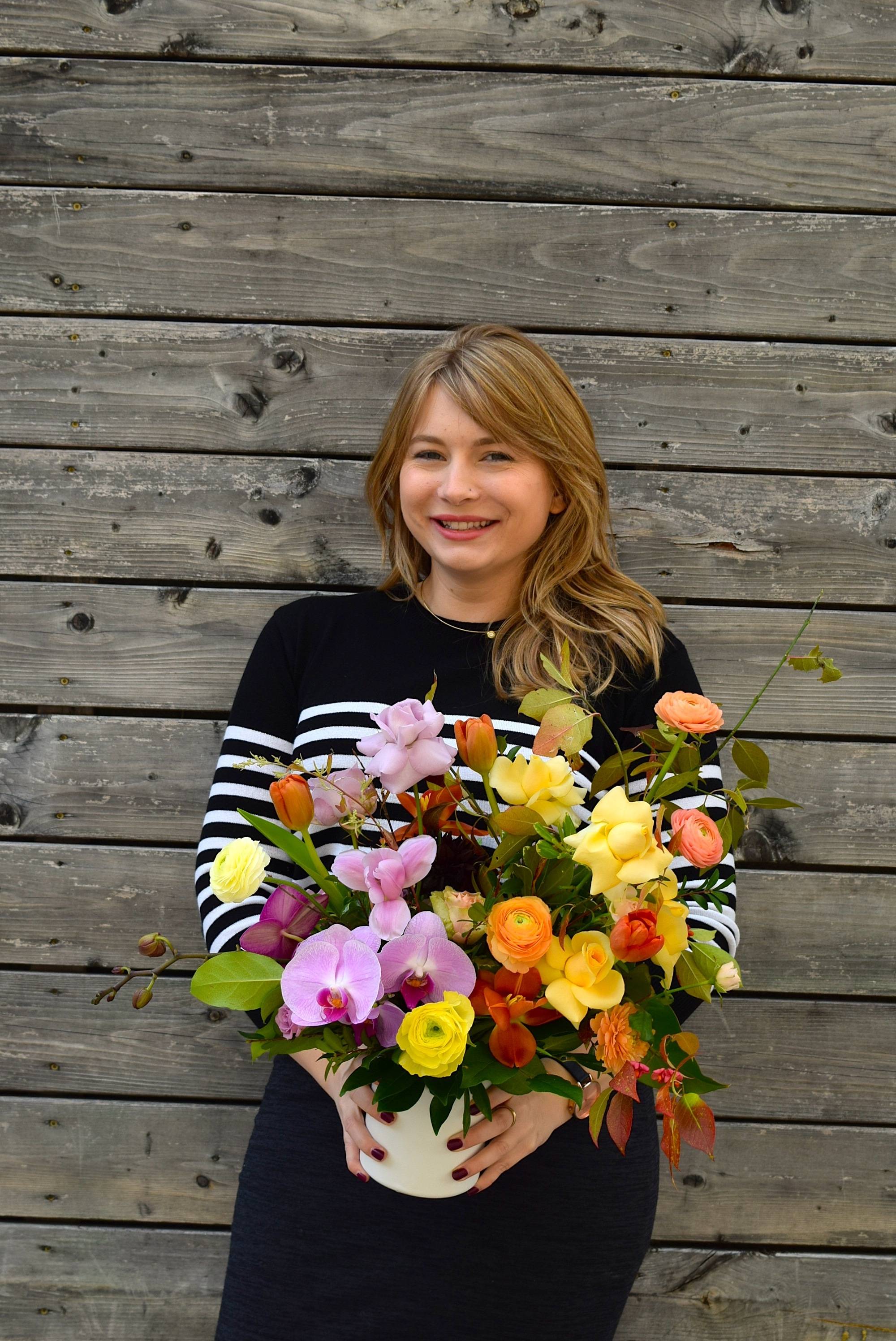 Jenn grew up surrounded by lush floral beauty in tropical Hong Kong, and credits her Newfoundland born-and-raised mom and grandma with instilling in her a life-long love of flowers. As a kid she often spent Saturdays selling impatiens that she grew in her backyard and filled many weeks each summer at gardening camp (Yes, that is a thing!). After devoting most of her twenties to higher education, Jenn decided to leave her PhD program to pursue her love of flowers full time. And so Wild North Flowers was born.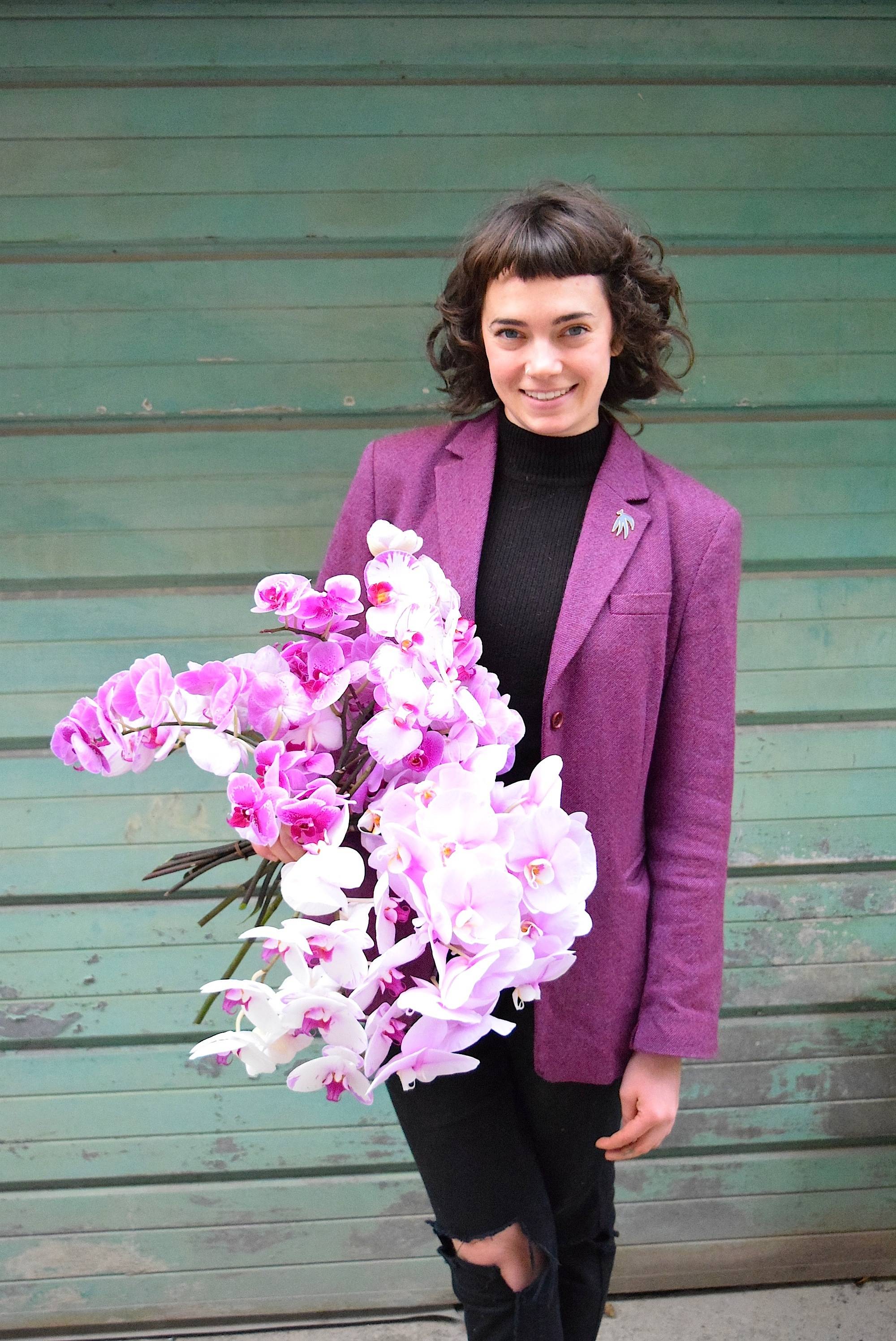 Beth has lived in tandem with creativity her whole life. Her interest in art, beauty, and the interrogation of "space" led her to OCAD University. After completing a B.F.A in Criticism and Curratorial practice she quickly began to accumulate an eclectic mix of odd jobs. As an artist she struggled to find a medium that felt like hers. A long adventurous trip around the world reawakened her love for nature. Upon return, floral jobs became available to her and it was through these positions that she discovered her medium - flowers. Whether she is designing at Wild North or creating a large-scale plant inspired installation in her own practice, her goal is always to celebrate that which is natural and whimsical.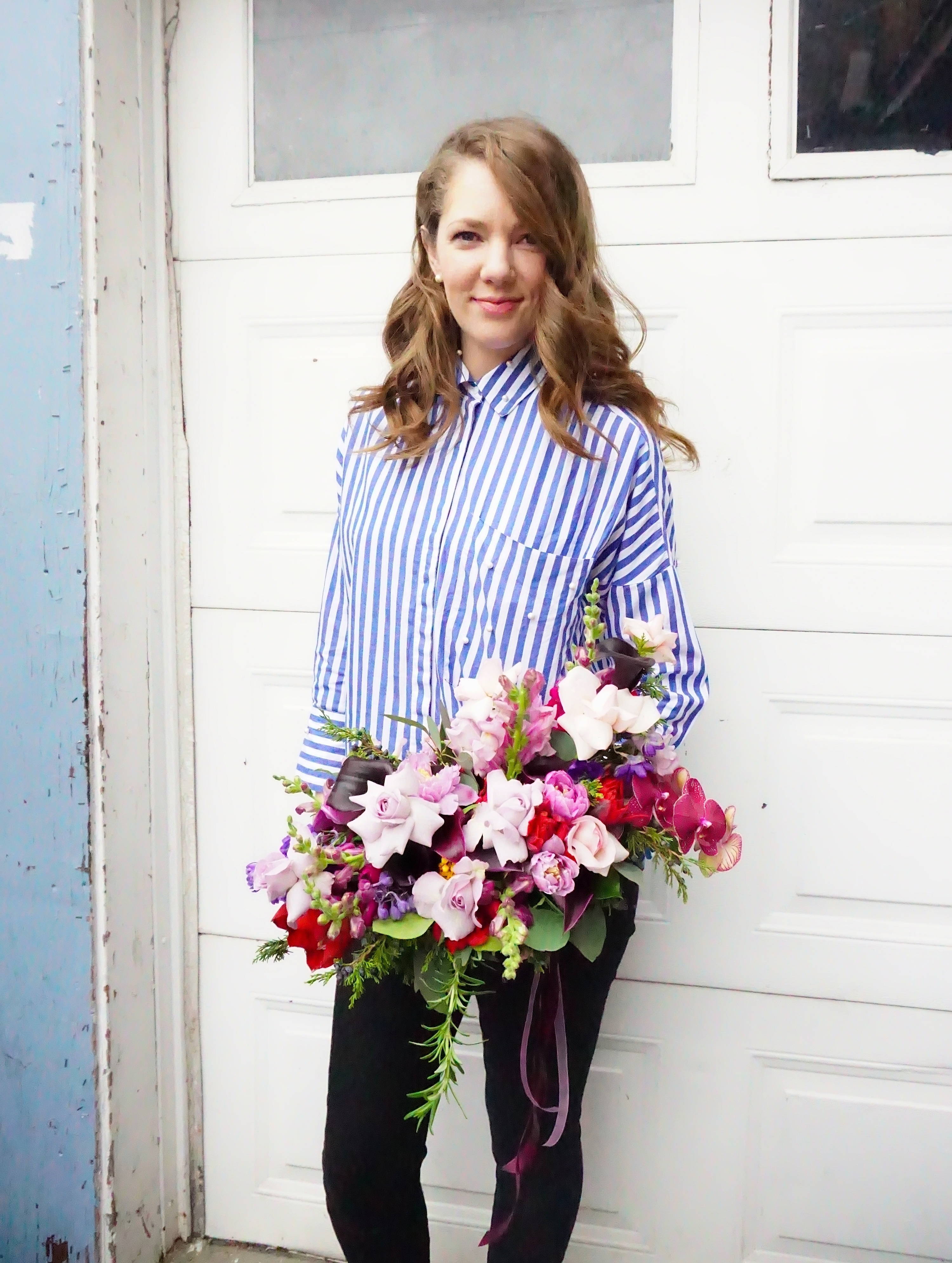 Senior Designer & Wedding Coordinator
Mackenzie Zufelt is a lover of flowers, songstress, and proud dog mom. After moving to Toronto 10 years ago from a rural area in Eastern Ontario, she found herself surrounded by beauty and design in bridal fashion world for nearly 7 years, all the while pursuing her passion for music. After falling in love with the romance of bridal, the creation of music, and developing an eye for detail, immersing herself in floral design seemed like a natural next step in her life and career. Designing for just over a year now, Mackenzie is a proud Wild Northerner. She has learned a lot on her journey to this point and continues to hone her skills alongside her furry sidekick, Gus, the cockapoo.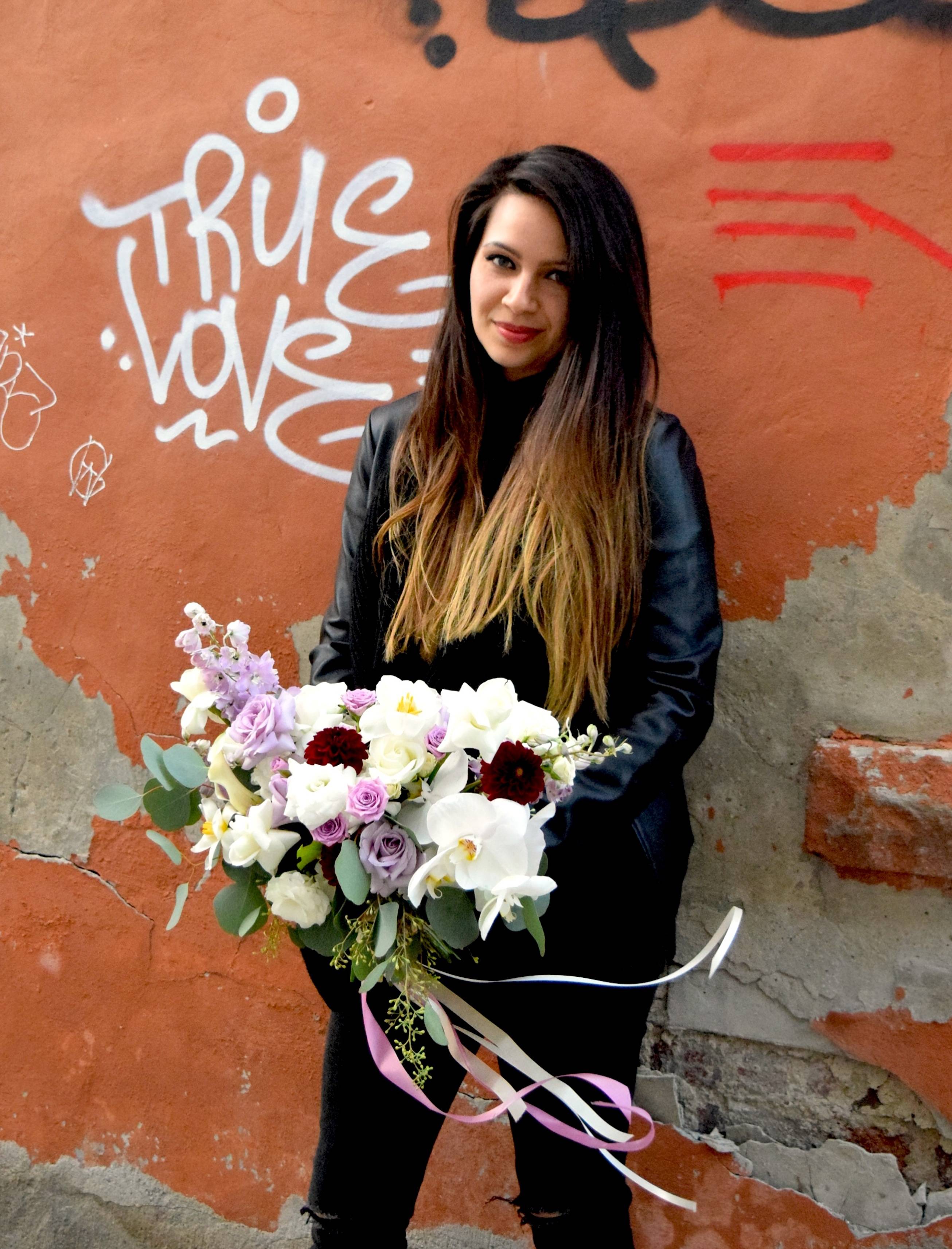 New to Toronto, Laurie Riley has spent the last 10 years in the Chicago floral industry. She began this journey working in retail shops across the city of Chicago and later attended the American School of Floral Design where she learned a variety of new skills from talented and seasoned instructors. After years of applying and improving on those skills in various floral shops, she decided to widen her artistic experiences as a freelance event florist. She worked alongside, and learned from, some of the most talented proprietors and designers in the city. She is now excited to join the Wild North team and to make Toronto her home.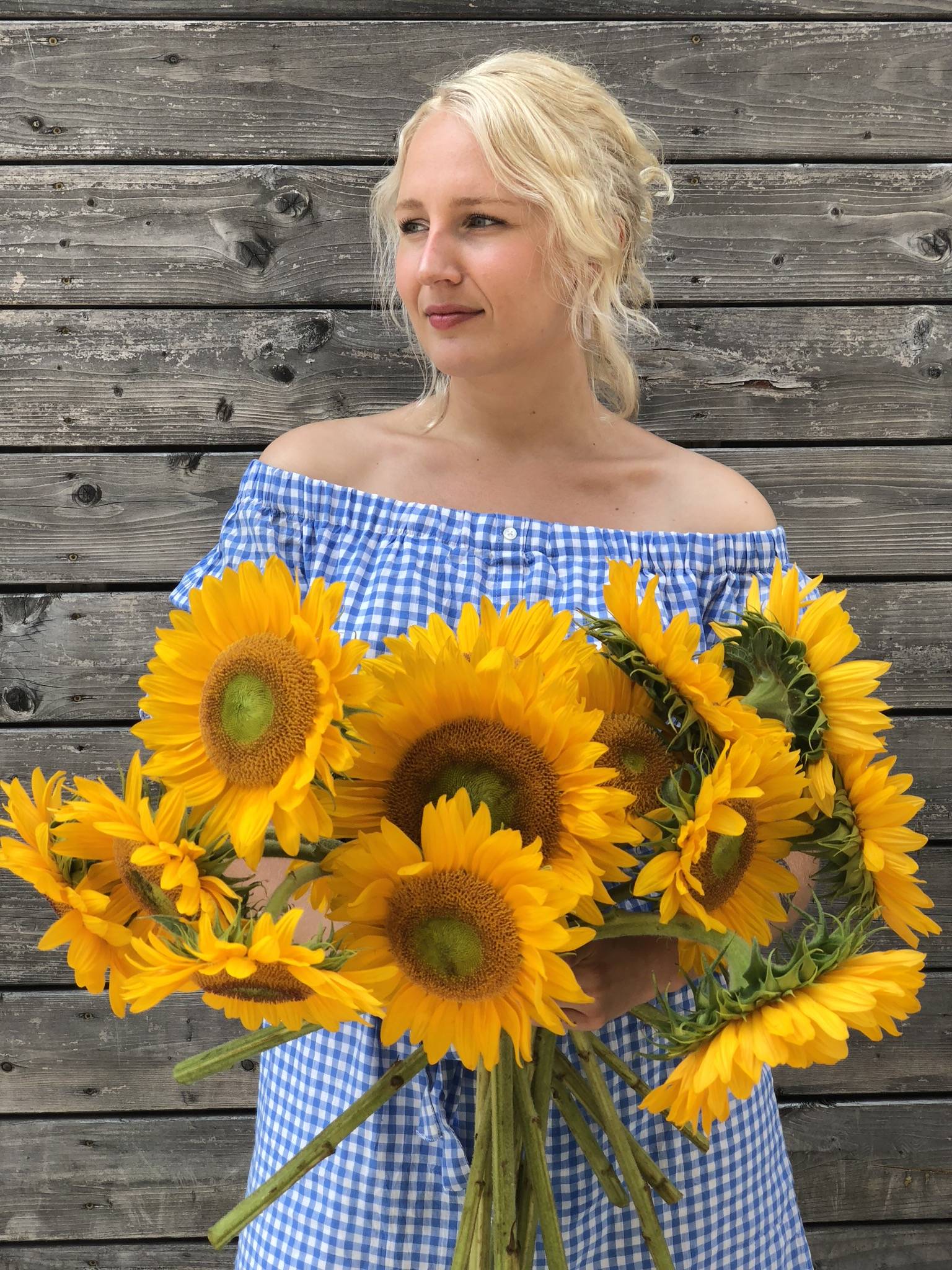 Emily is the plant adoring, flower fawning, tea drinking, studio manager of Wild North Flowers. Emily holds a BFA from OCAD University and makes a sincere effort to engage her intuitive creativity in all that she does. Having worked in the art and design community for the past few years, Emily is thrilled to be surrounded by the magic that is floral design. When not facilitating all of the goings on at Wild North, Emily can be found puttering around the ceramics studio, ogling puppies at the park, tending to her apartment of tropicals, or biking to the island!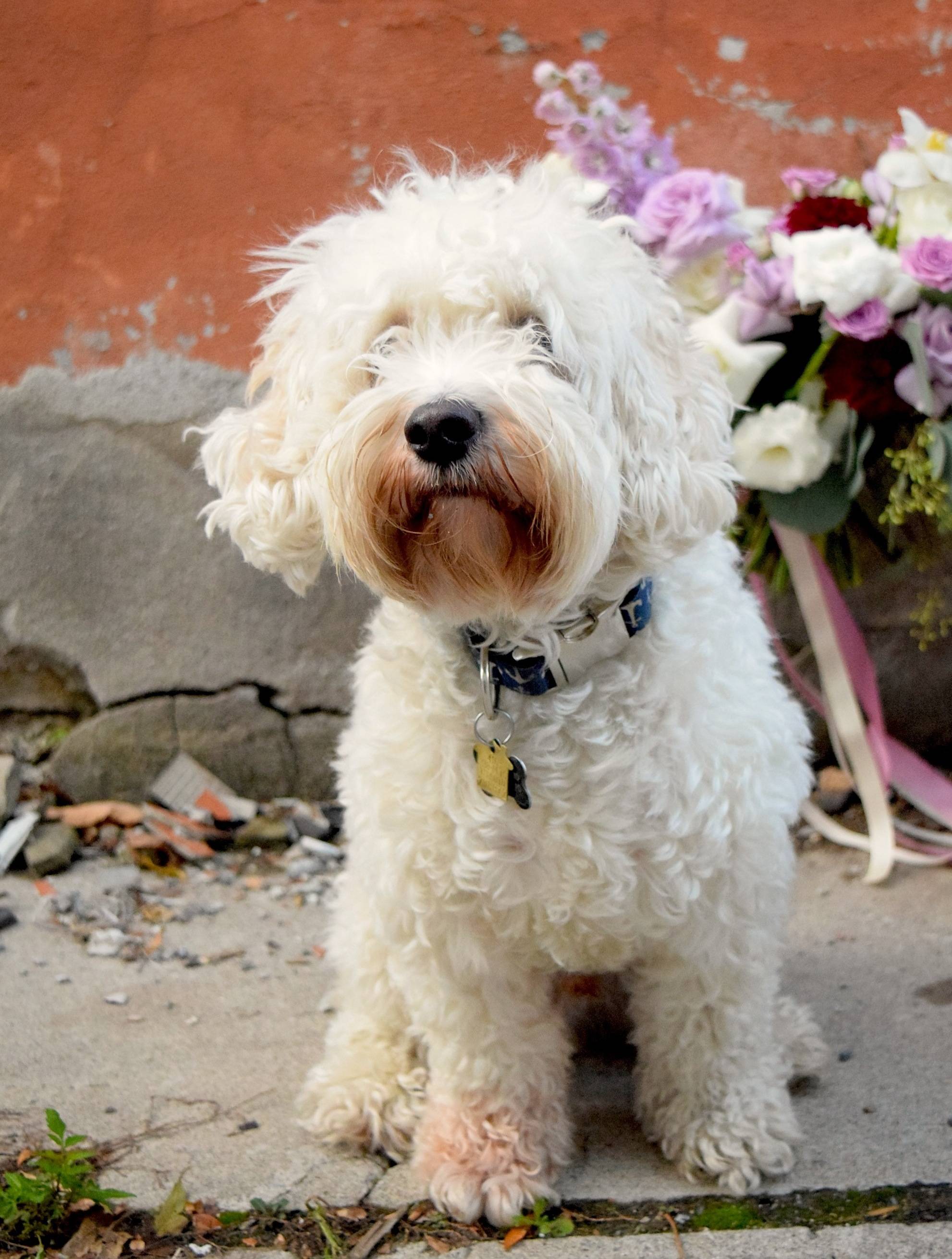 Gus is Wild North's studio pup. He loves greeting everyone who walks in the door and sleeping on the couch waiting for cuddles to come his way. This fluffy guy is known for the occasional green bin dive for sticks and is a dog treat connoisseur!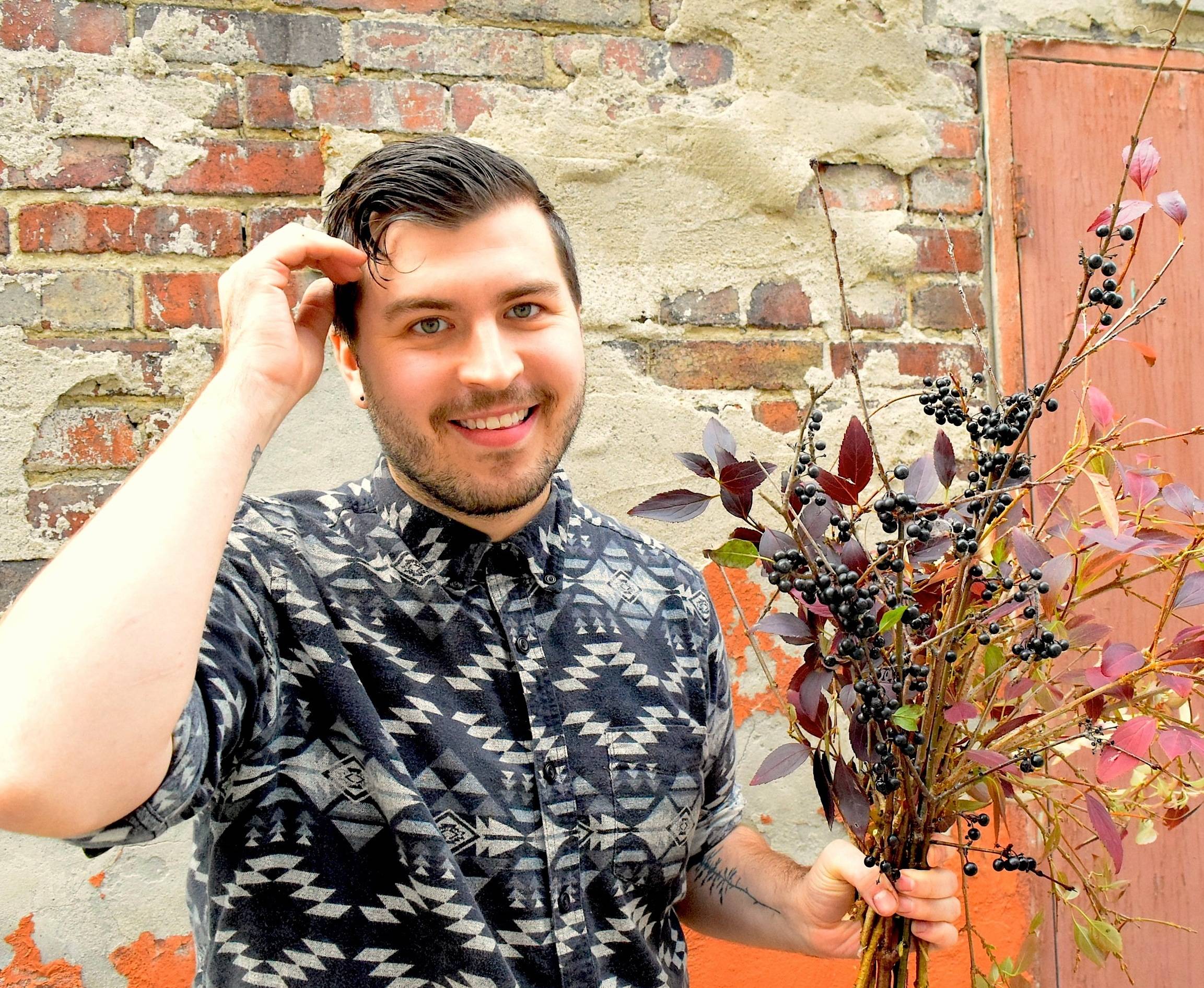 Botanical Designer & Lead Forager
Wesley Lincoln Reibeling is a Toronto based artist and crafter. His childhood was spent homesteading in a log cabin in rural Ontario where he first found a love for the great outdoors. He moved to the city 8 years ago to study theatre at York University. After graduating, he took an interest in horticulture and sustainability as a way to return to the rustic and nature filled life that he grew up in. In his spare time you will usually catch him with his hands in the soil, at home working on his organic heirloom vegetable garden, building terrariums or in his sunroom tinkering with his houseplant collection. He also spends as much time as he can foraging for medicinals, botanicals, and florals or in the wilderness camping under a starry sky. Wes is proud to be part of the team at Wild North Flowers.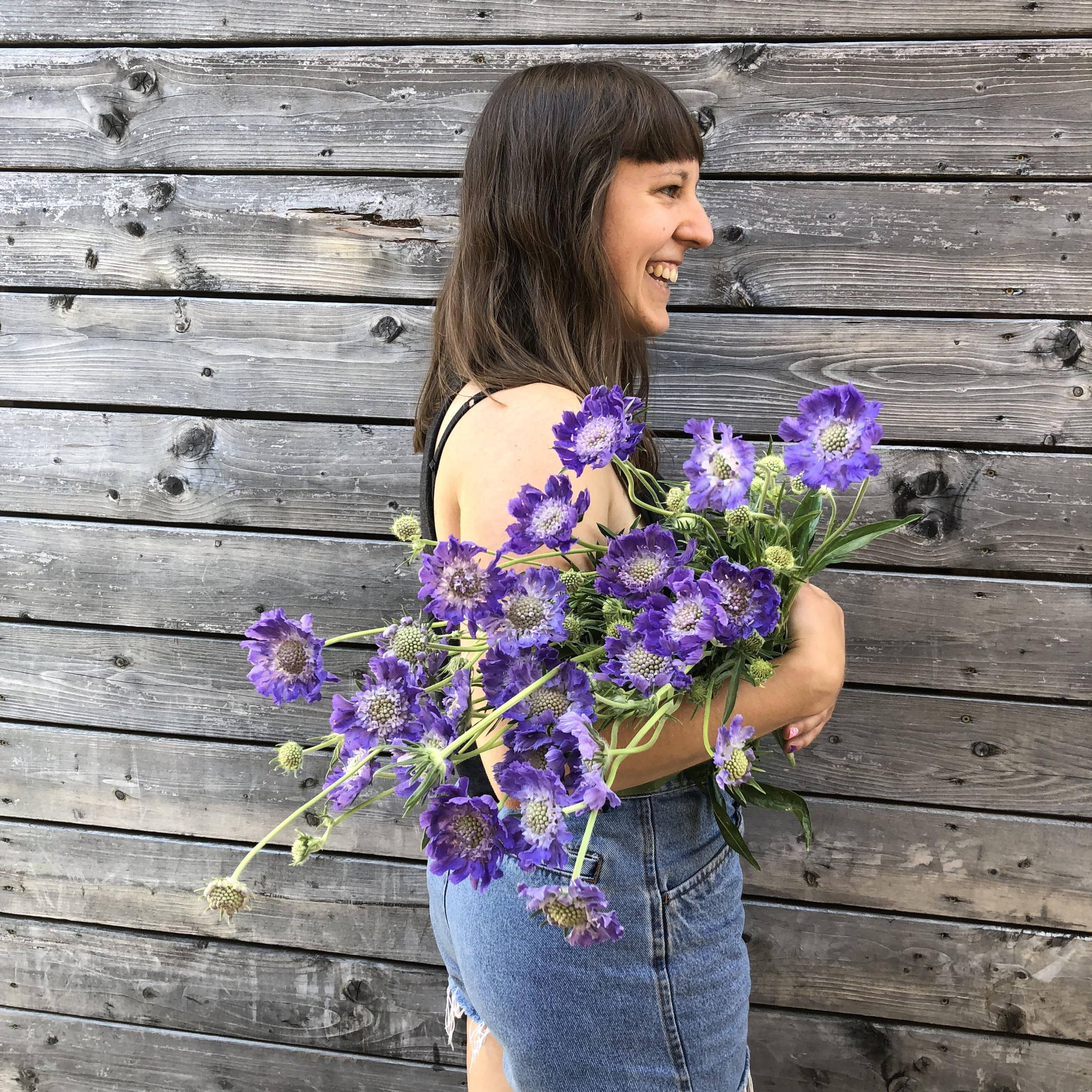 Laura grew up in Hamilton, lived in Guelph for university and later found herself settling into Toronto. Always a lover of the outdoors and exploring, Laura spent eighteen summer seasons growing up from camper to counsellor in the Kawarthas. Bringing her love for nature with her into the city, Laura regularly visits Allan Gardens and bikes to the island any chance she can get during the warmer months. Often wearing a flower behind her ear, Laura loves learning something new everyday alongside the florists about design, flower varieties and event installations, and looks forward to her days in the studio. Currently, she is working on a side project with a friend hand-weaving macrame plant hangers, building terrariums and other handmade goods.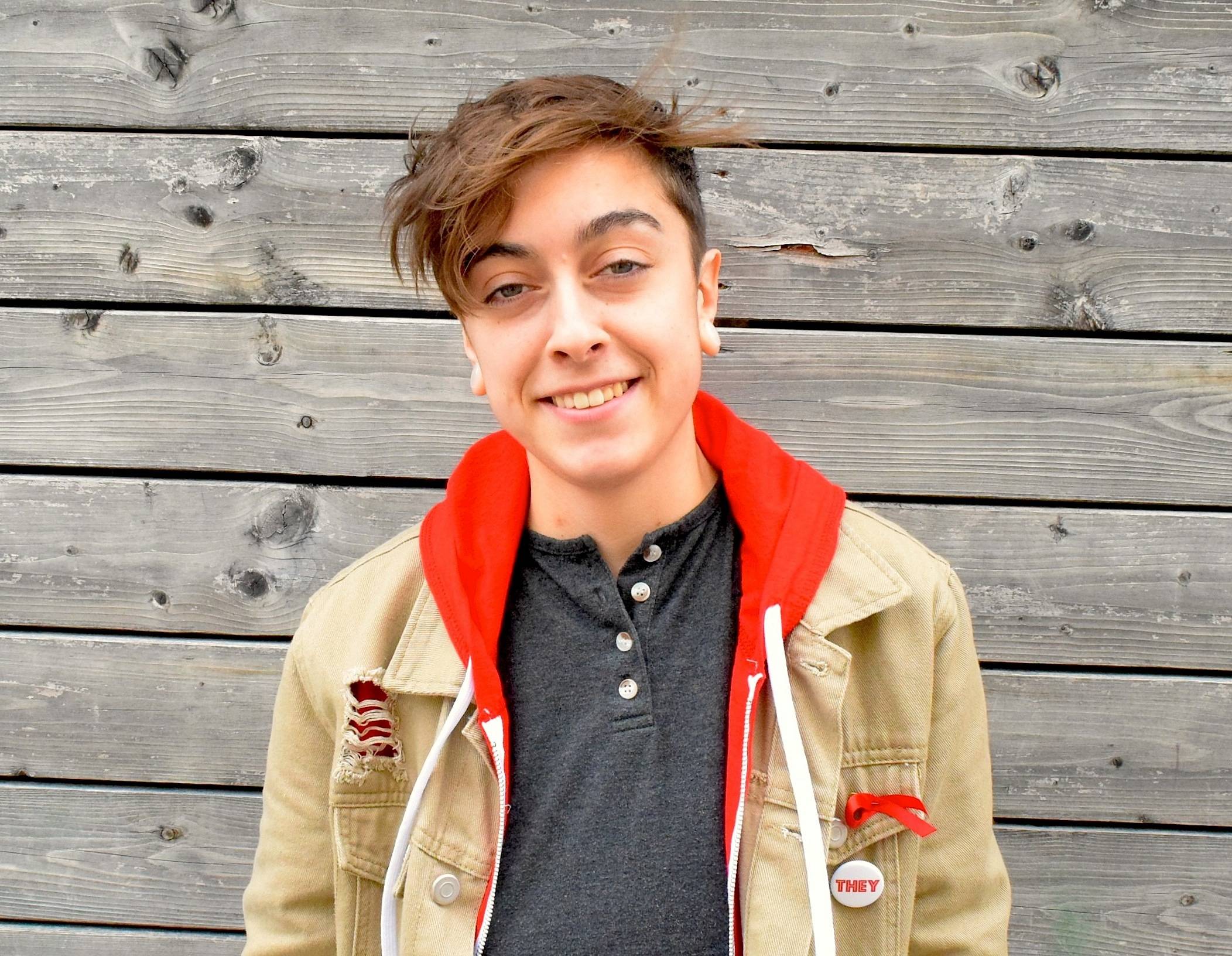 Grey has an educational background in visual arts, digital arts, and graphic design. A self-identified "Earth Babe," you can find them most at home within the forest amongst all things wild. When not prepping flowers for the talented designers at WNF they can be found creating designs and screen printing for their LGBTQIA+ focussed brand; Trash Prince, an initiative that makes a point of donating 15% of their profits to Transgender fundraisers.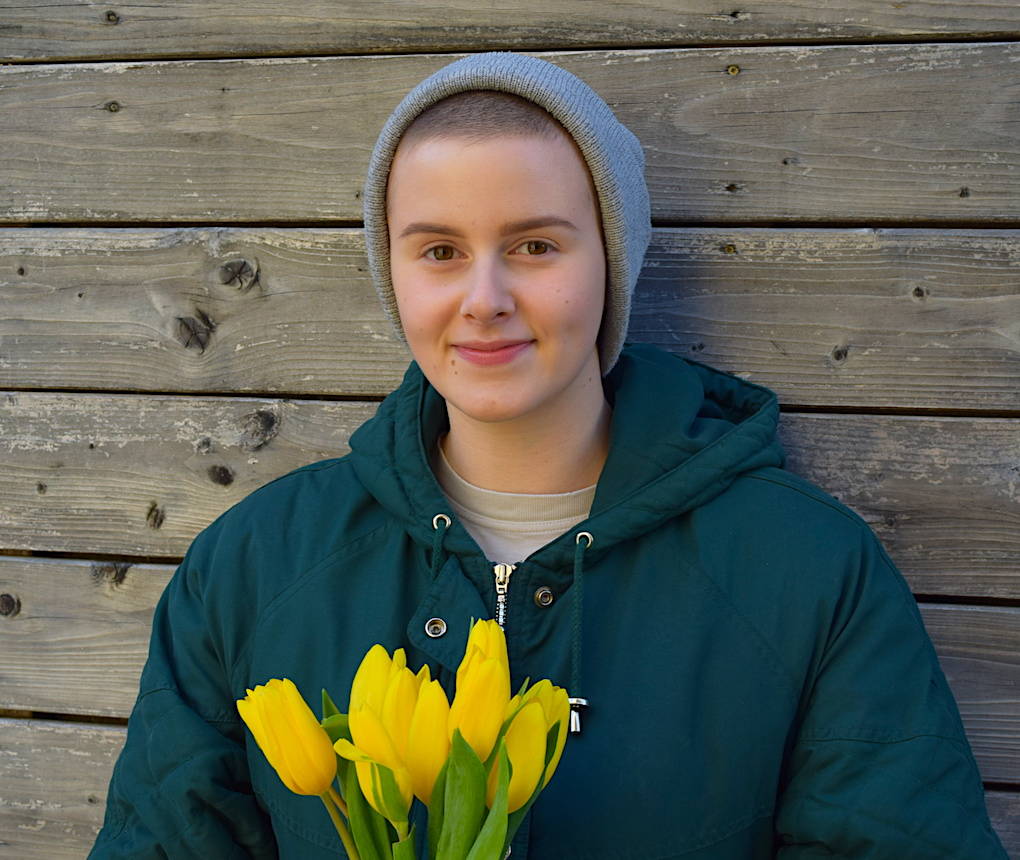 Maïna is a nature-loving artist who grew up in the depths of St-Basile, New-Brunswick. They moved to Toronto to study Performing Arts and expand their horizons. They are extremely grateful to be working with such a talented and unique group of people.