Send Stunning Flowers in Toronto & the GTA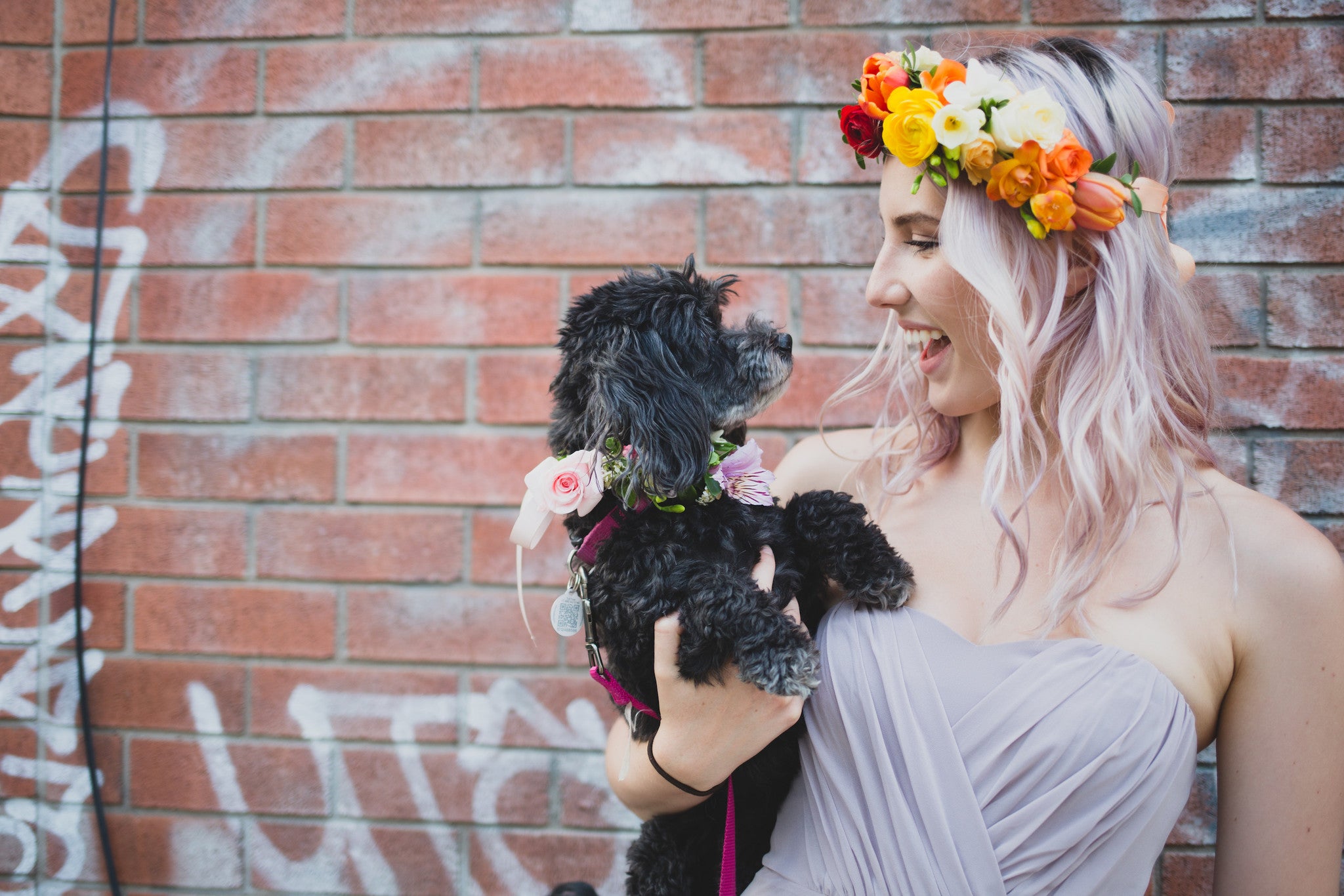 As a floral designer, there is a particular conundrum faced when all our weekly goodies arrive in their buckets looking oh-so-wild, unkempt and farm-fresh. At Wild North, it is our wish and aesthetic to preserve that wildness our local growers supply by offering our recipients blooms right from Ontario's big backyard. So where is the conundrum? Each of those blooms that appeared on our doorstep must be cleaned, trimmed and arranged; ultimately, some of that unruly charm becomes domesticated. The Japanese art of flower arrangement, Ikebana, explains this as the tasking of harmoniously combining the natural world with the human one. A designer needs loyal colleagues with a shared appreciation for rugged refinement if they are to consciously create an arrangement that is authentic to its materials. Who is my best co-worker, companion and friend in the studio? My dog Rosie. 
Rosie was a country rescue mutt turned city dweller after my partner and I adopted her—a little bit like the flowers we bring into our workspace here. She is a brute and a darling; a little untamed, but (usually) well behaved. She is an embodiment of the balance I strive for as a designer: somewhere between spontaneous and thoughtful, wily and sweet. On days when I am able to bring Rosie with me to the studio, she always reminds me how important it is to stop and smell the flowers (she really does stop to smell all the flowers). Both flowers and pets have the capacity to make us feel an effortless and irrational joy. Our other working pups, Bailey and Cole—brother and sister shih-poos—act in coercion as conjoined twins or each others' shadows, as if they were telepathic. But, no matter how in sync they always seem to be, Bailey is curious where Cole is stoic, serving to remind us of another element in design: opposites attract and compliment each other. Our canine residents are infinitely wise, if you know how to listen to them. 
When deciding which charity to donate 2% of our monthly sales to, choosing Save Our Scruff a second time was a no-brainer for the entire team. Save Our Scruff is a wonderful organization in Toronto that pairs rescue dogs with their forever-homes. Visit their website www.saveourscruff.org to learn all about your new best friend and maybe even your new muse. If you know an organization that would like to be a part of our donation sales program for the month of August, please contact us at hello@wildnorthflowers.com. 

Written by Katie Jordon, Wild North Flowers Floral Designer