Send Stunning Flowers in Toronto & the GTA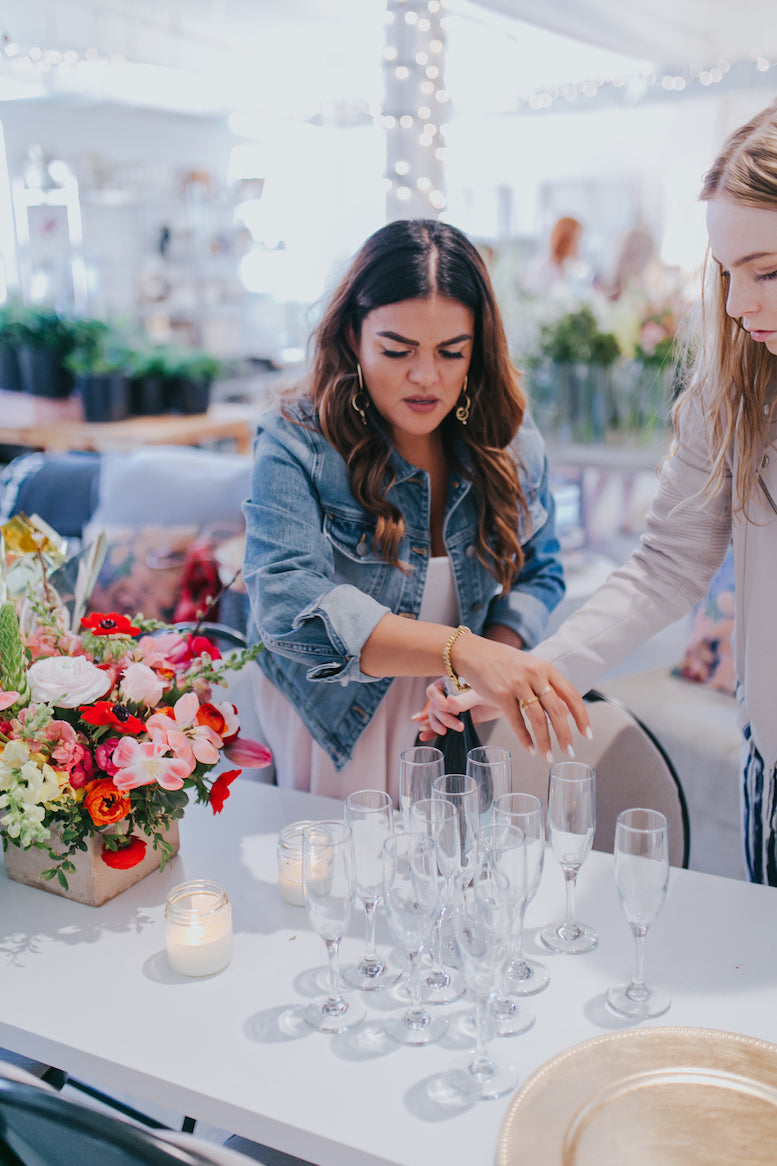 Instagram-Worthy Bachelorette Workshops!
Have you heard?  Wild North just expanded!  We now have the BEST studio space to host your dream bachelorette, bridal shower, birthday party, or corporate event. 
Feeling Creative? Get your floral juices flowing with your own private Flower Crown Workshop.  One of our seasoned designers will teach you all the tricks to creating a beautiful floral crown.  
Meet us at our studio in the downtown core (Bathurst and Queen) with your favourite snacks, treats, and maybe even a bottle of bubbly if you're feeling cheeky.  We're all about being festive - you're welcome to come set up decor and refreshments before the workshop commences. Most workshops take 2 hours, and you have access to our studio for 3 hours. 
The best part is that you can create your own colour palette and your own designs - we know everyone has their own style. You will select your own flowers from mountains of different varieties, colours and textures. We will take you through the process step-by-step and provide all of the support needed to get you on your way to flower crown heaven. Not into crowns? We can also teach you how to make floral combs, floral bracelets, and all sorts of wearable floral jewellery. 
We are now able to accommodate weekday and weeknight workshops, as well as most weekends. Ready to get your workshop booked? E-mail beth@wildnorthflowers.com to get started.