Send Stunning Flowers in Toronto & the GTA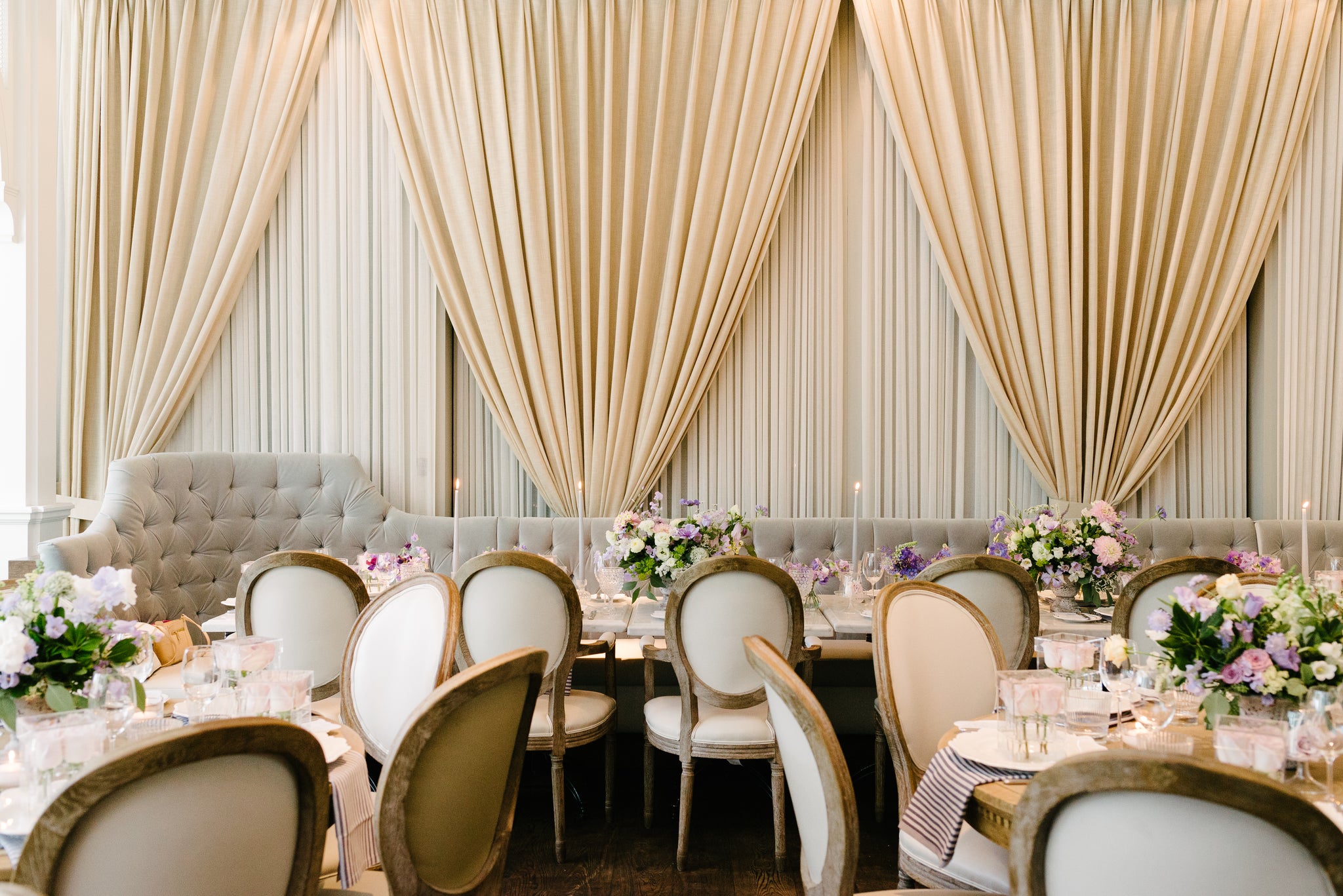 Can we take a moment to talk about this DREAMY bridal shower?  Our pal Michelle of Fancy Pufs threw a beautiful shower at Colette last spring in celebration of her upcoming marriage.  We had the pleasure of turning up some flower magic for her.     
This is PALETTE GOALS people!  Lilacs, buttery yellows, and lavenders, chosen to mimic the delicateness of a Forget-Me-Not (Michelles shower inspiration).  This was definitely one of our favourite events of the year!  We're ready for more Colette events, the restaurant is effortlessly cool with a sophisticated French Country vibe.  
Be sure to head over to Wedluxe and check out the Forget Me Not inspired shower there.  Photos by Mango Studios.   Congrats Michelle!