Send Stunning Flowers in Toronto & the GTA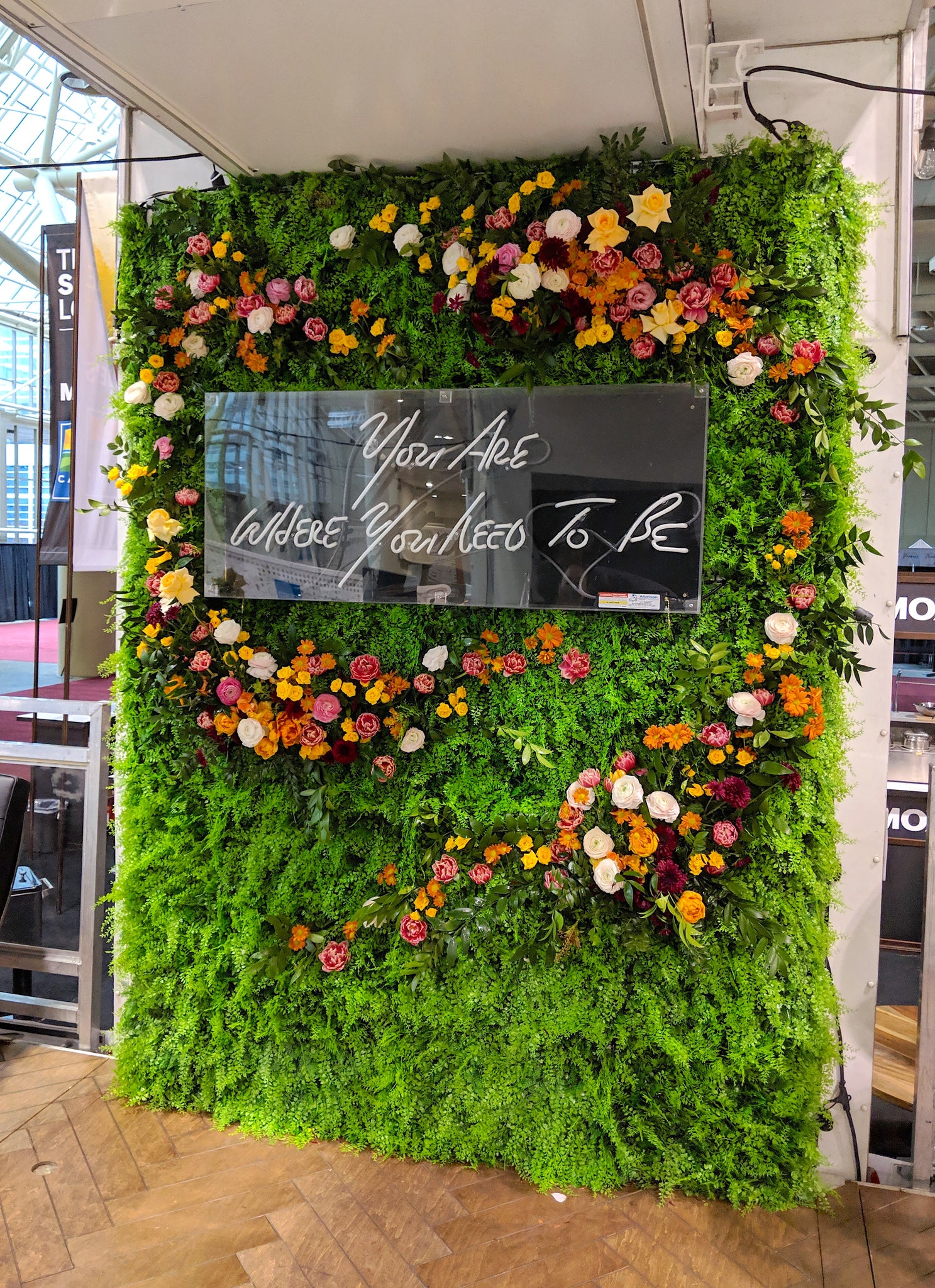 When Moxies called us to spruce up their artificial green wall we jumped, flowers in hand.  It was a tight 24hours from our first call with Moxies to the end of our instal.  My absolute favourite thing about working in a studio that does daily orders, events, corporate and creative projects is that we are stacked with a badass crew of employees that are always ready to jump.  We are also always filled to the brim with flowers.  So if you have a last minute crisis or creative revelation - we're here for you. 
This wall was part of the Gourmet Food & Wine Expo in Toronto.  Because it took place over four days, we headed to the convention centre each day to check on our floral baby, making sure all the flowers were fresh and in their prime.  It was fun to watch the wall evolve over the four days, changing slightly in shape and palette.  We also loved watching some of our favourite customers and influencers post photos with the wall.  Don't forget to tag us when you come across "Wild North in the Wild".  The flowers reached around a neon sign that read "You are where you need to be".  A calming reminder during the hectic holiday season.