Send Stunning Flowers in Toronto & the GTA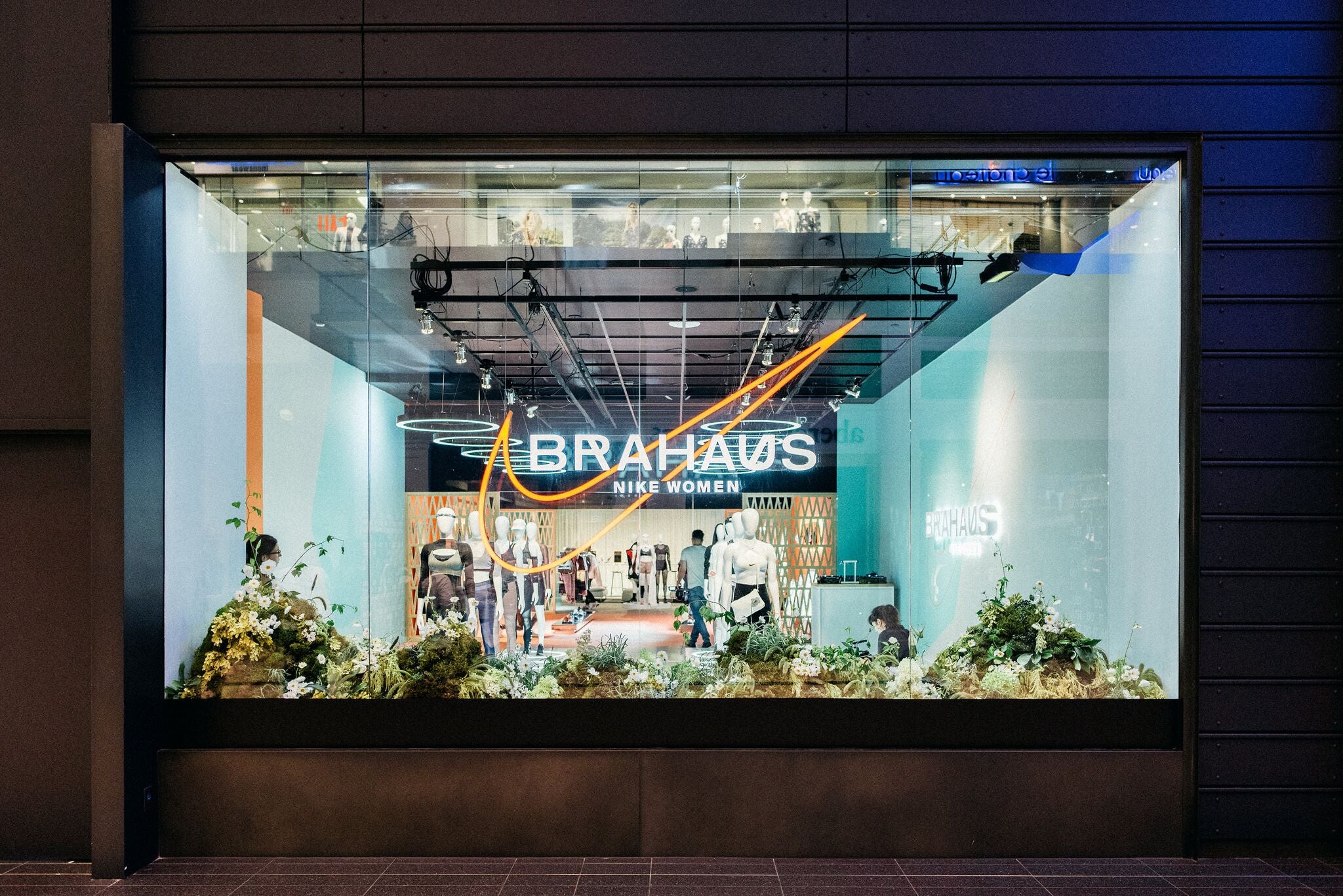 We teamed up with Nike in August to bring some floral finesse to their infamous pop-up NIKE BRAHAUS. The space was full of Nike Women's apparel dreams. Not only was their fresh product styled to the tee, but there were also creative details and customization in every corner. Donuts for munching, a braid station and an embroidery customization station.  Oh, did we mention that this pop-up was facilitated exclusively by women? We are definitely here for that. 
We brought a "Meadow Scape" to Nike's BRAHAUS window for the week. I had just recently gotten back from a trip to Iceland which exploded my brain visually. We used amaranthus, cosmos and moss, LOTS AND LOTS of moss, to create a custom Icelandic meadow scape.