Send Stunning Flowers in Toronto & the GTA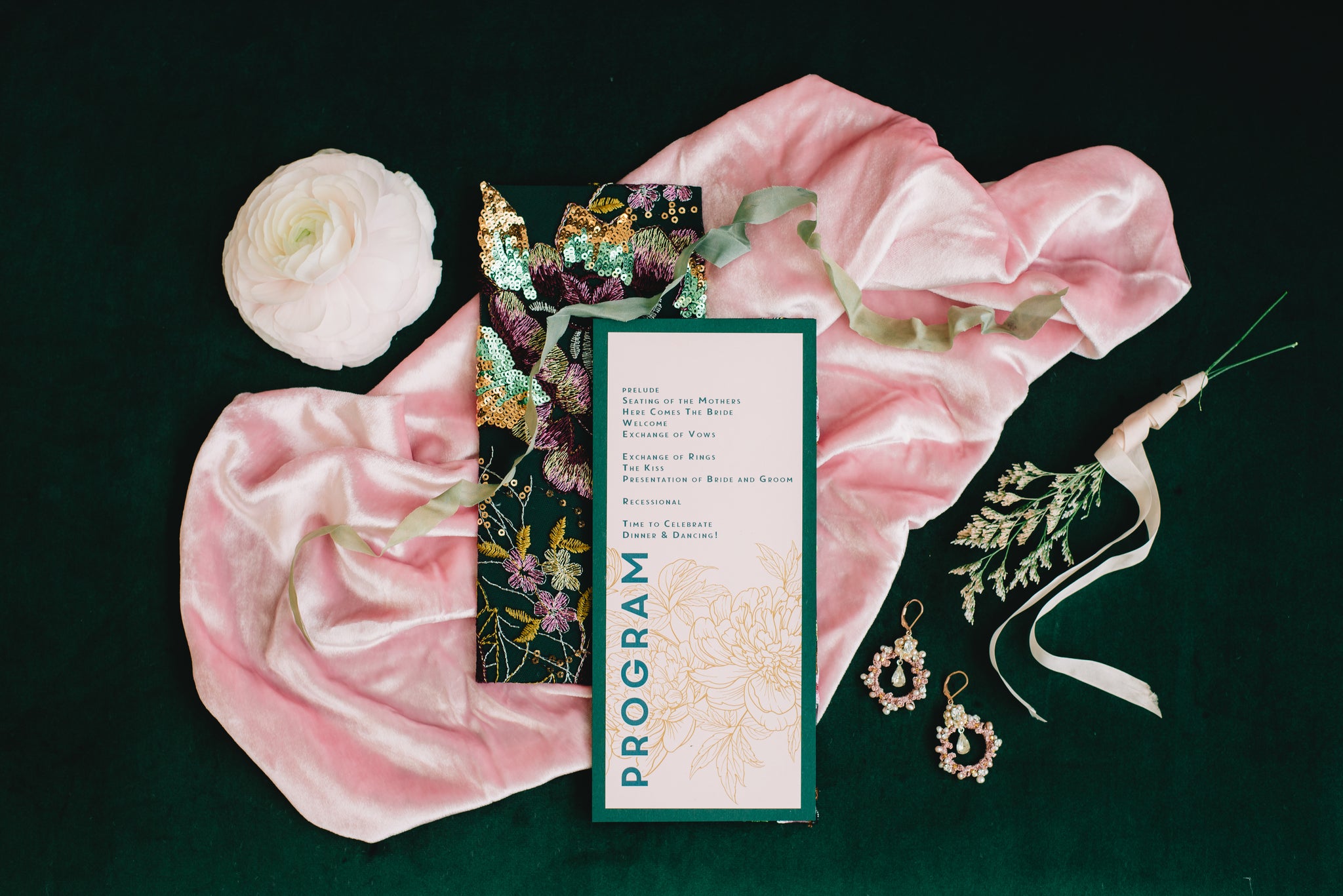 We joined forces with an amazing crew in order to go big, go glam, go green in our creative submission for WedLuxe, "
Nightwatch Green" - as seen in the S/F19 issue of WedLuxe Magazine.
Fate brought Jordan Kentris of A Good Day Inc. our way when we were parked right across from one another at a wedding show. We struck up a conversation and we instantly knew we would love working with Jordan and Amanda Foong of Amanda Foong Cakes on their next creative shoot for Wedluxe magazine. We got to think big and outside the box for this one and show what our luxe wedding chops were made of! Painted hydrangea, black pussy willow, moss, and all the forest vibes were out! Thanks to our amazing teammates listed below, we had one epic shoot! See our favourite shots below, and for video and even more click 
here
!
--------
Concept Co-Creator, Co-Producer, Co-Stylist, and Stationery Design: A Good Day, Inc. @agooddayinc
Concept Co-Creator, Co-Producer, Co-Stylist and Planner: Amanda Foong Cakes @amandafoongcakes
Photography & Teal Sofa: Beautiful Life Studios @beautifullifestudios
Cinematography: SDE Weddings @sdeweddings
Floral: Wild North Flowers @wildnorthflowers
Venue: Aga Khan Museum @agakhanmuseum
Blush Embroidered Gown & Puff Sleeve Gown: Crystal Design @crystaldesign_official at Sinders Bridal House @sindersbridalhouse
Gown With Ribbon: Robert Bolluck @robertbullockbride AT Sash & Bustle @sashandbustle
Floral Gown: Jordan de Ruiter @jordanderuiter at She Wore Flowers @sheworeflowersbride
Hair and Makeup: Noor Artistry @noorartistry_muah
Headpiece, Earrings, Bracelet and Necklace: The Loved One @theloved_one
Crown: Blair Nadeau Bridal Adornments @blairnadeaubridal at She Wore Flowers @sheworeflowersbride
Shoes: Ted Baker @tedbaker
Earrings and Ring: Made You Look Jewellery @madeyoulookjewellery
Linens: Simply Beautiful Events Décor Inc. @simplybeautifuldecor
Draping: Chair Decor @chairdecor
Tableware: Plate Occasions @plateoccasions
Chairs: Blissful Memories & Events @blissful_rentals
Hair Extensions: Unicorn Hair Extensions @unicornhairofficial
Manicurist: Nail Kandy @nail.kandy
Models: @clearlyclarissa & @allegrafilippetti
 Additional Credits:
BLUSH EMBROIDERED GOWN & PUFF SLEEVE GOWN  Crystal Design @crystaldesign_official at Sinders Bridal House @sindersbridalhouse
GOWN with Ribbon  Robert Bolluck @robertbullockbride AT Sash & Bustle @sashandbustle
FLORAL GOWN  Jordan de Ruiter @jordanderuiter at She Wore Flowers @sheworeflowersbride
HAIR AND MAKEUP  Noor Artistry @noorartistry_muah
HEADPIECE, EARRINGS, BRACELET AND NECKLACE  The Loved One @theloved_one
CROWN  Blair Nadeau Bridal Adornments @blairnadeaubridal AT She Wore Flowers @sheworeflowersbride
SHOES Ted Baker @tedbaker
EARRINGS AND RING  Made You Look Jewellery @madeyoulookjewellery
LINENS Simply Beautiful Events Décor Inc. @simplybeautifuldecor
DRAPING Chair Decor @chairdecor
TABLEWARE Plate Occasions @plateoccasions
CHAIRS Blissful Memories & Events @blissful_rentals
HAIR EXTENSIONS Unicorn Hair Extensions @unicornhairofficial
MANICURIST Nail Kandy @nail.kandy
MODELS @clearlyclarissa & @allegrafilippetti