Send Stunning Flowers in Toronto & the GTA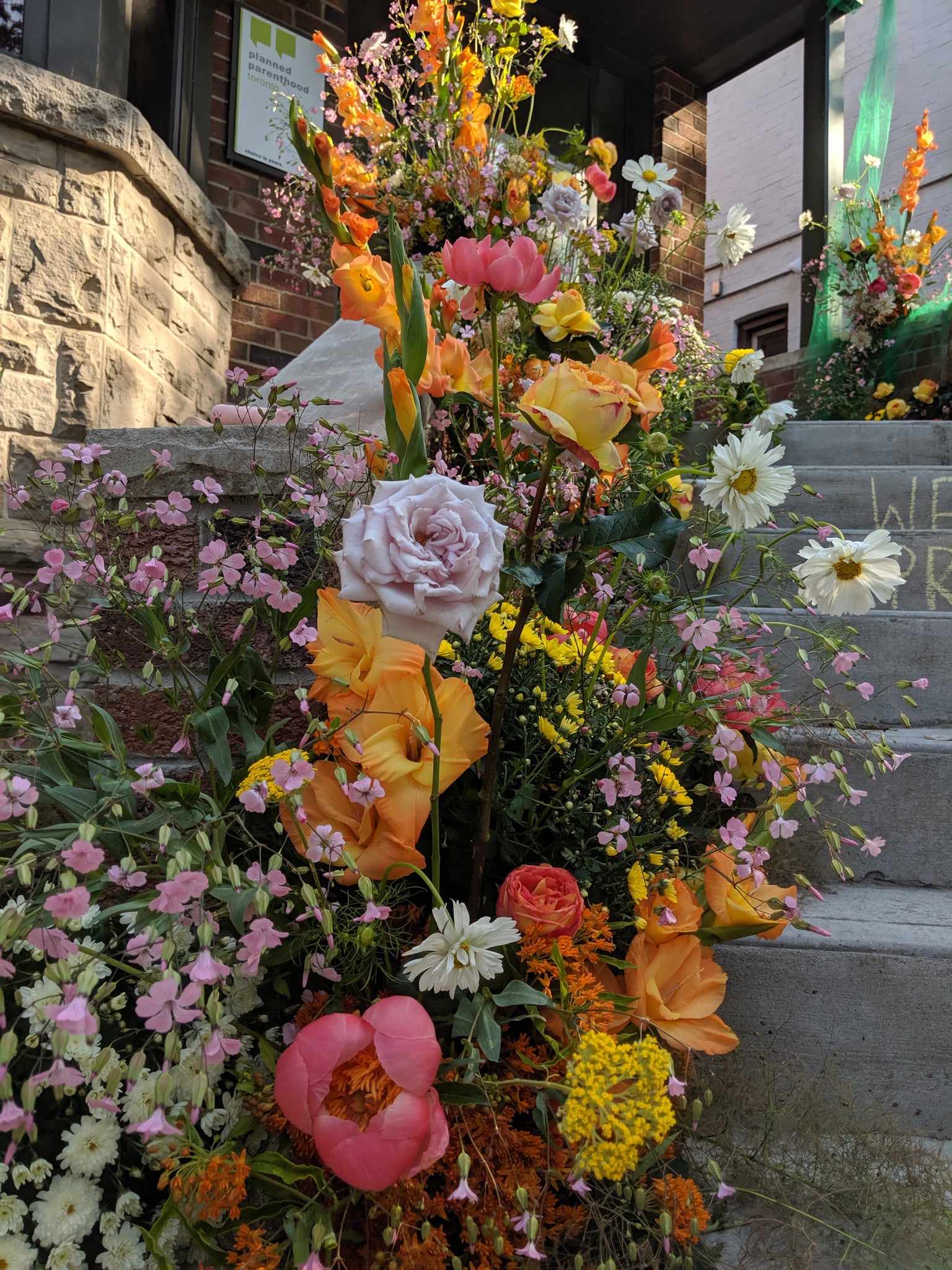 WNF Thanks Planned Parenthood Toronto
We participated in Canadian Flowers Week a bit differently this year.  Usually, the week-long festivities bring an overload of instagramable floral installs, community events and opportunities to visit breathtaking farms and learn more about the Canadian floral industry.  We always look forward to the opportunity to explore a fun floral public installation.  This year we are pushing ourselves to actively participate and engage with social and environmental organizations that we truly believe in.  We want to make sure that our monthly charitable donations are not only donating flowers but are also acknowledging the hard work of the team behind them, educating our followers, and also making an effort to extend the donation to the public.  These goals led us to utilize our Canadian Flowers Week installation to be used as a platform to thank one of our favourite Toronto organizations, Planned Parenthood Toronto.

Planned Parenthood has led an unfaltering commitment to sexual and reproductive choice. They provide services that are inclusive, pro-choice, youth-friendly and non-judgemental. We so desperately need (safe) places like these to be supported and thrive. 
On Tuesday, July 23rd, we created a custom installation on the Planned Parenthood office's front steps to thank their staff. We encouraged folks to come by throughout the day and pick flowers from the installation in exchange for a monetary donation, as well as leave positive chalk affirmations outside the office.  We organized the install with the director at Planned Parenthood, it was such a treat to see their whole team arrive at work in the AM to discover a floral fantasy at their doorstep.  
If you would like to learn more about Planned Parenthood or make a donation please visit their website, http://www.ppt.on.ca/.  
Check out some of our favourite snaps below!