Send Stunning Flowers in Toronto & the GTA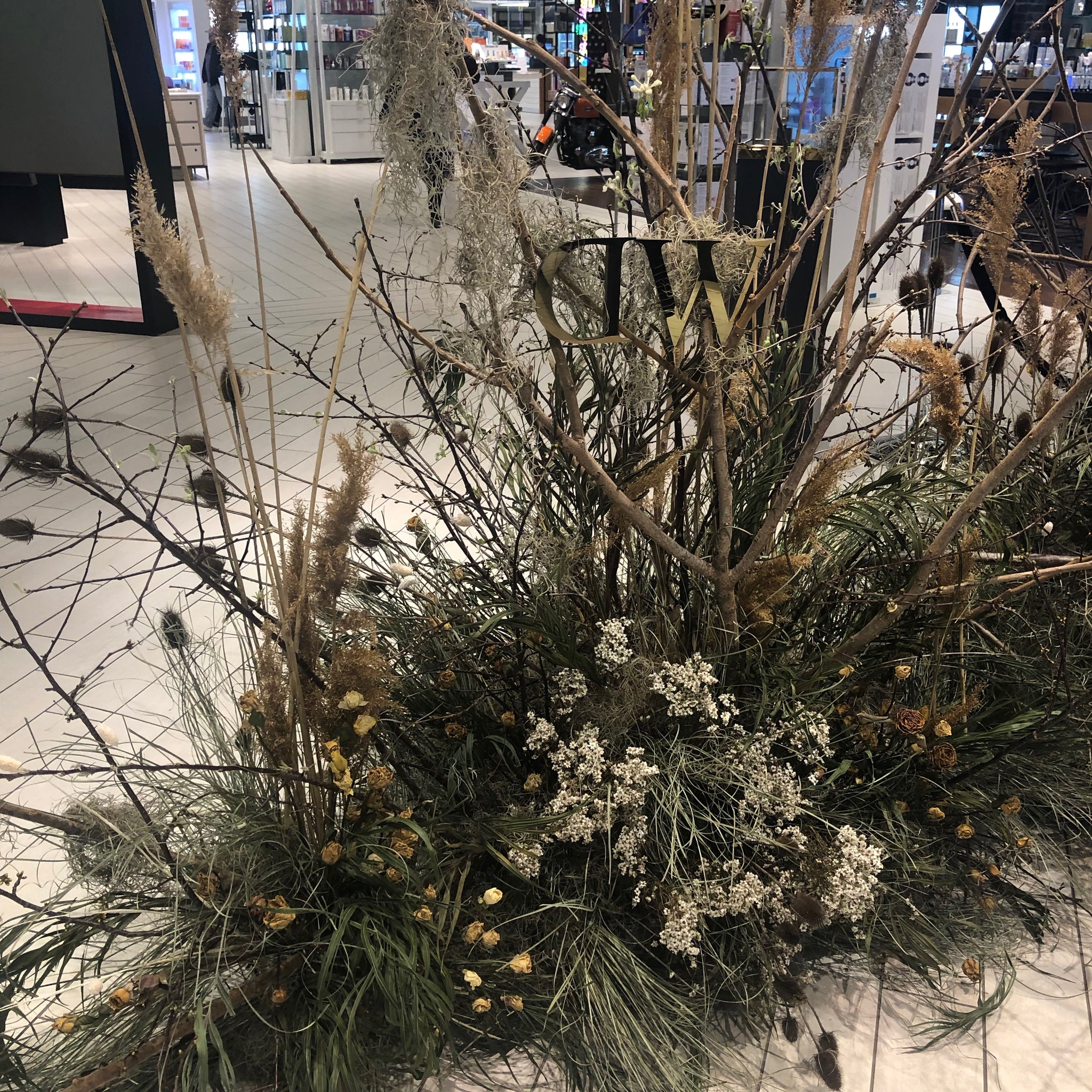 There's nothing quite like seeing botanicals in unexpected places.  We were thrilled when our friends at Daniel Wellington asked us to create a custom installation for them in the Yorkdale mall.  The installation was up for a whole week in celebration of their new store launch in Hudson's Bay at the Yorkdale Mall. 
The weeklong installation pushed us to use dried materials which we LOVE.  We have an entire second unit full of dried flowers.  This means less waste for us and more creative, textural installations and arrangements for our clients - it's a win-win.  The sagey dried tropical grasses and the sandy brown colour of the sumach branches joined to create a beautiful safari vibe.  It looked like a lush island from a faraway place existing right in the middle of Hudson's Bay.  We loved hiding out and watching folks discover the installation!  Check out some of our favourite iPhone snaps.