Send Stunning Flowers in Toronto & the GTA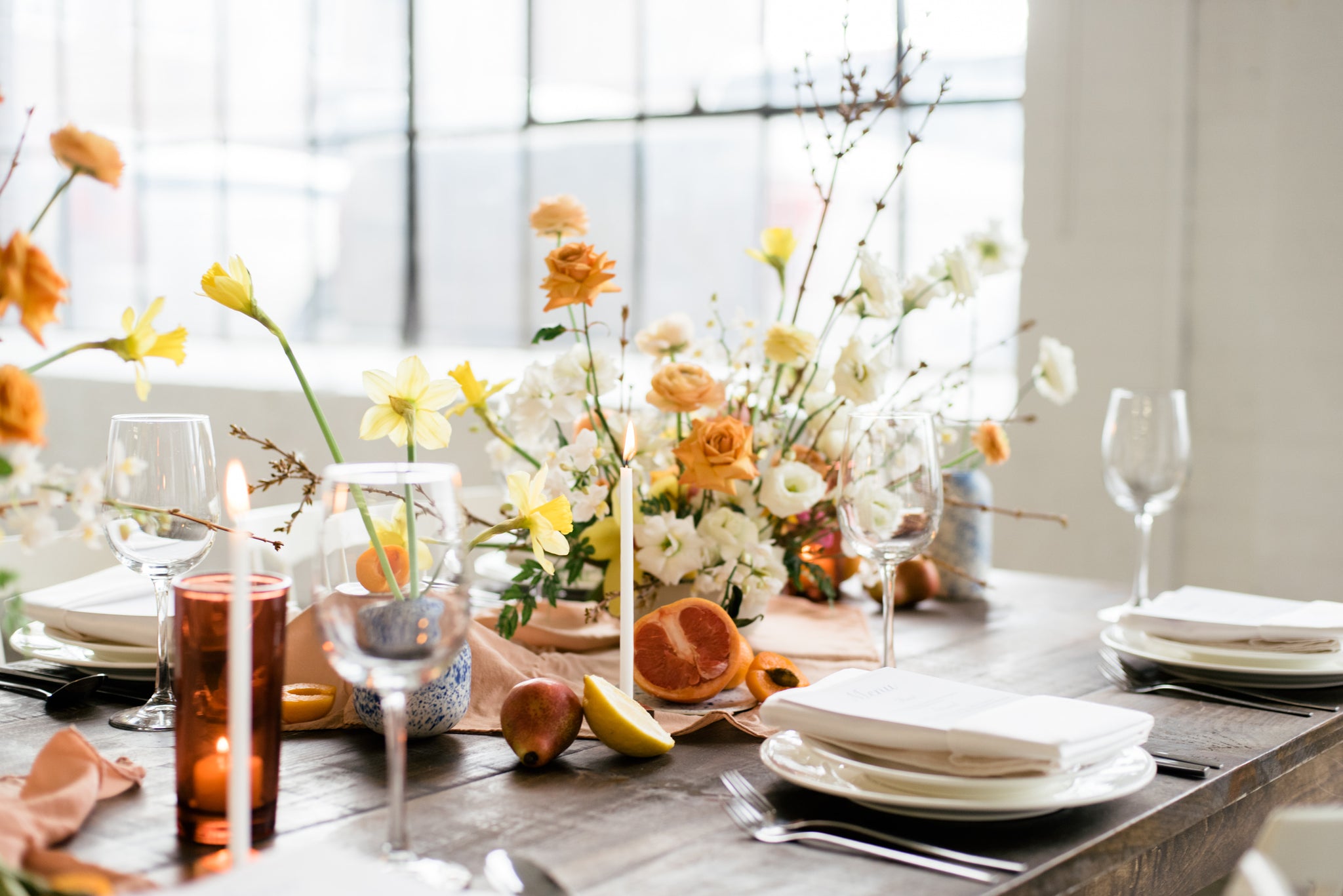 We love branches.  We love colour.  We're pretty obsessed with anything that falls under the orange umbrella.  Give us apricots, peaches, burnt pumpkins, browns, orangy reds and we're in heaven.  These orangey influences work so well with crisp whites or added into a more robust palette to add a bit of a pop and an easier colour transition. 
We had the chance to create a Wild North signature table at D28's most recent open house.  We combined beautiful apricots and peaches with clean white and sunshiney yellow.  We also utilized some of our favourite vessels by Talia Silva.  We're all about the inclusion of blue and white on our tablescapes.  
As you feast your eyes on the following photos remember that we do full table styling.  Styling with us includes candles, stands + blocks to add levels, fruit, and floral touches across the table like bud vases and menu florals.  Our wedding coordinator Mackenzie is all about the little details.  They really are what makes a tablescape move from something pretty to something that is pretty spectacular.
E-mail our gal Mackenzie to start creating your dreamscape: weddings@wildnorthflowers.com.